Anthropology Welcomes Kaya Williams and Allison McGovern
The Department of Anthropology is delighted to welcome two excellent new scholars to its community: Kaya Williams, newly appointed as Assistant Professor in the Department of Anthropology at Barnard College, and Allison McGovern, Lecturer in Discipline and member of the Columbia Center for Archaeology.
---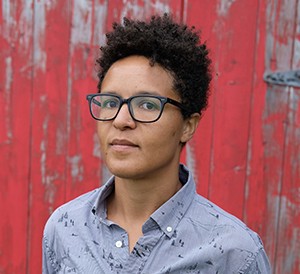 KAYA WILLIAMS
Kaya William's work seeks to unsettle the seeming intractability of incarceration as a peculiarly American problem. Kaya's current research projects engage ethnographically with efforts by policymakers, lawyers, organizers, and other city residents to shape the future of New Orleans' municipal jail. In this research I am not interested in the practice or experience of confinement itself but in the day to day work of people seeking to change the city's carceral practices. My current book project focuses on the political and legal battles surrounding a proposed "mental health jail" in the city of New Orleans. Tentatively titled "Our Bridge to Nowhere," the book tracks the material construction of New Orleans' jail complex post-Katrina alongside the cultural and historical production of projects of criminal justice reform more generally, paying particular attention to the arenas of law, policy, and community organizing. Kaya's next research project will be a multi-sited study focused on the rise of progressive prosecution in the United States.
---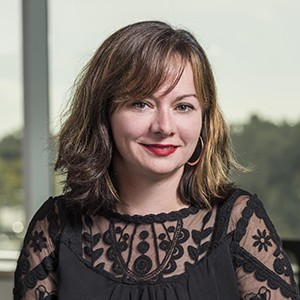 ALLISON MCGOVERN
Allison McGovern is an archaeologist whose research highlights the experiences of historically marginalized and underrepresented groups in the metro-New York area. Her work integrates archaeology with historical research methods and ethnographic mapping to engage and co-develop public research projects with descendants and allied communities. McGovern is also active in archaeological service and outreach as a Registered Professional Archaeologist, a member of the Professional Archaeologists of New York City, an elected Board member of the New York Archaeological Council, and a member of the Suffolk County Parks Historic Trust Committee. As a Public Archaeologist, she is interested in making her research available to general audiences, as well as other academic researchers, through publication, virtual exhibit, and through partnerships with historical societies and preservation groups.  McGovern is currently working on a book entitled Long Island Dirt which highlights regional Long Island narratives through historical archaeology. This project is supported by a Gardiner Foundation fellowship at the Gotham Center for New York City History and the National Endowment for the Humanities, and includes a companion virtual exhibit available here: https://www.gothamcenter.org/exhibits/longislanddirt