CREATIVE WORKS, AESTHETIC INTERVENTIONS
In addition to working as researchers and scholars, many members of the Columbia department are practitioners of, and active collaborators with artists across the disciplines. In this respect, they participate in a long tradition of such creative work by our anthropologists. Ruth Benedict, for example, published her poetry in Harriet Monroe's famous journal, Poetry. Other former students made landmark contributions to new literary fiction. Among them, Ella Deloria, the first Lakota anthropologist, wrote pioneering novels in addition to her work with Franz Boas on Native languages, while alumna Zora Neale Hurston used her ethnographic research as the basis of an incomparable oeuvre of novels, transforming African American letters in the process. Margaret Mead pioneered ethnographic film with her partner, Gregory Bateson.
In an increasingly expansive mode, current departmental colleagues work in a variety of media and forms: from photography to documentary, experimental and expanded cinema; from writing for theater and opera to textual experiments in poetry and fictocriticism. Our collaborative endeavors extend from the curation of special exhibits and biennales to foundational membership in art collectives. Many of our students are also actively engaged in such formally creative work, and over the years have convened several seminars and practice-based workshops where artists, technicians and members of our communities have gathered to share their work. 
These engagements also extend to our teaching, in courses that explore sound and listening, anime, national television, regional cinema, and media technology, among other topics, At all levels, we offer courses in which ethnographic writing is a central concern. 
CHECK OUT WHAT WE'VE BEEN UP TO BELOW
(Further information and additional links can be found on the 'Media Pages,' of individual faculty members.)
---
Claudio Lomnitz as dramatist and memoirist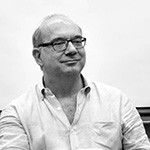 Claudio Lomnitz has written two plays, 'El verdadero Bulnes,' which won Mexico's National Dramaturgy Award in 2010 and 'La Gran Familia,' which was staged by Mexico's National Theater Company in 2018.
In addition, he is the author of 'Nuestra América: My Family in the Vertigo of Translation' is a family memoir, published by Other Press.
---
Marilyn Ivy and Japanese Art after Fukushima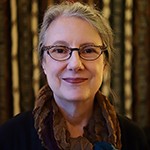 Marilyn Ivy writes and lectures about the work of avant-garde choreographer and performer Eiko Otake and the photographer William Johnston.
She also works with a range of Japanese photographers and performance artists trying to imagine new futures in post-Fukushima Japan. Check out the site of Remembering Fukushima: Prologue.
---
Michael Taussig: Fictocriticism & the Anthropocene Project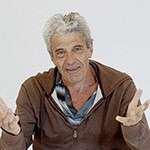 Widely know for the art and craft of fictocriticism, Professor Emeritus Michael Taussig's writings span the field of ethnographic genres, from diaries and essays, to drawings, poetry and performance lectures. He is widely sought after as a speaker not only at universities around the world but at cultural institutes like the Pompidou, the Venice Biennale, and the Haus der Kulturen der Welt (HKW) among others.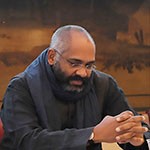 In addition to his work as editor of Small Axe, David Scott is Curatorial Director of the 'The Visual Life of Social Affliction,' and will serve in that same capacity for the Kingston Biennale in 2021. These projects share a curatorial ambition to "provoke thought, action and dialogue around pressing issues or themes particularly relevant to contemporary Caribbean culture."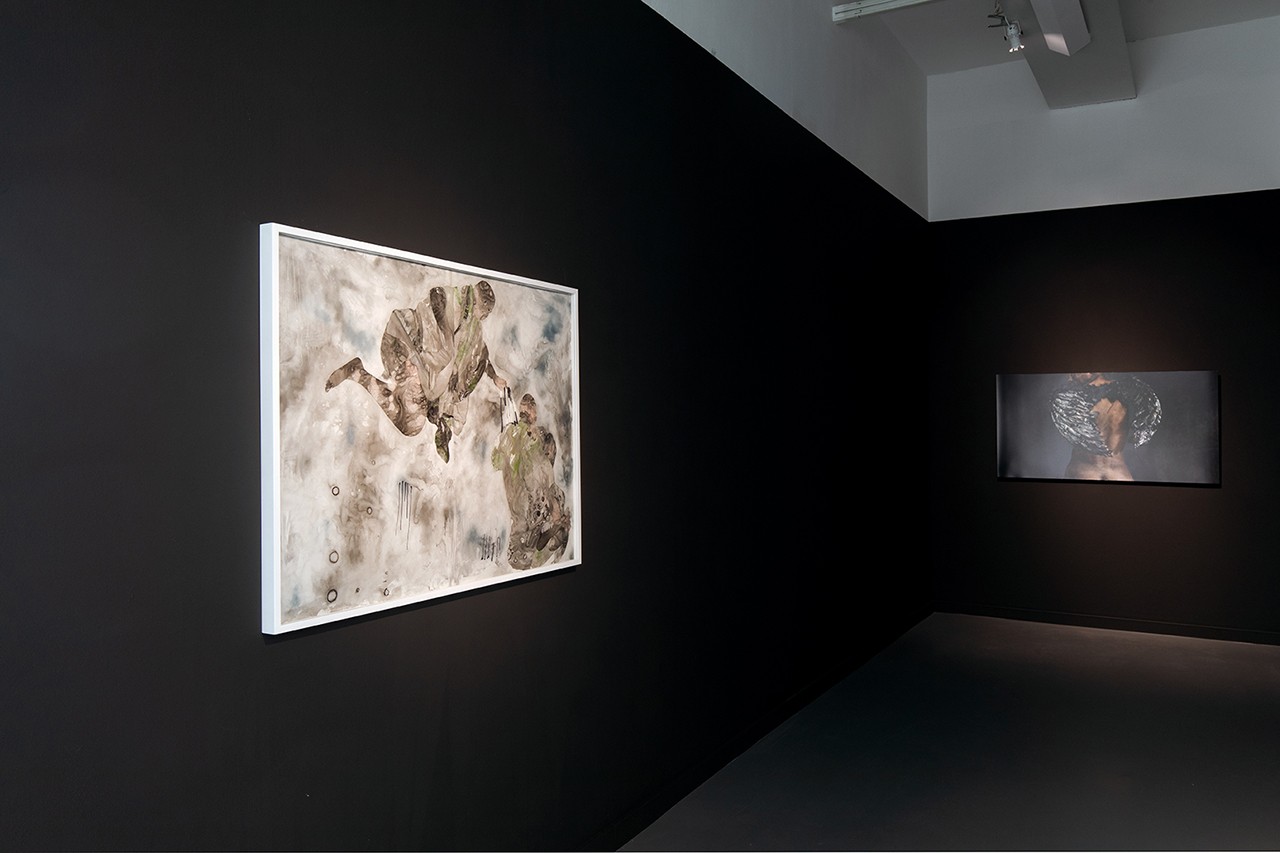 Installation still from 'Visual Life of Social Affication,' photo courtesy of Rosie Gordon Wallace and Daniela Fifi
---
Rosalind Morris, Film, Poetry and Opera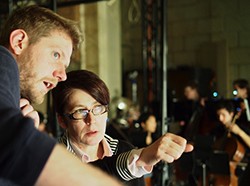 Working across and between several media and genre traditions, Rosalind Morris has directed and produced film in narrative, documentary and expanded cinematic forms. In 2021, her documentary, We are Zama Zama, premiered at the ENCOUNTERS International Documentary Film Festival in South Africa. Related installations have appeared at the Slought Foundation in Philadelphia, and in Montreal and Berlin. Her multi-media work, 'The Zama Zama Project' was an official selection at the Berlinale Forum Expanded in 2021. In addition to her film work and poetry Morris has co-written the libretti for two operas with Yvette Christiansë, in collaboration with the award-winning Syrian-born composer, Zaid Jabri.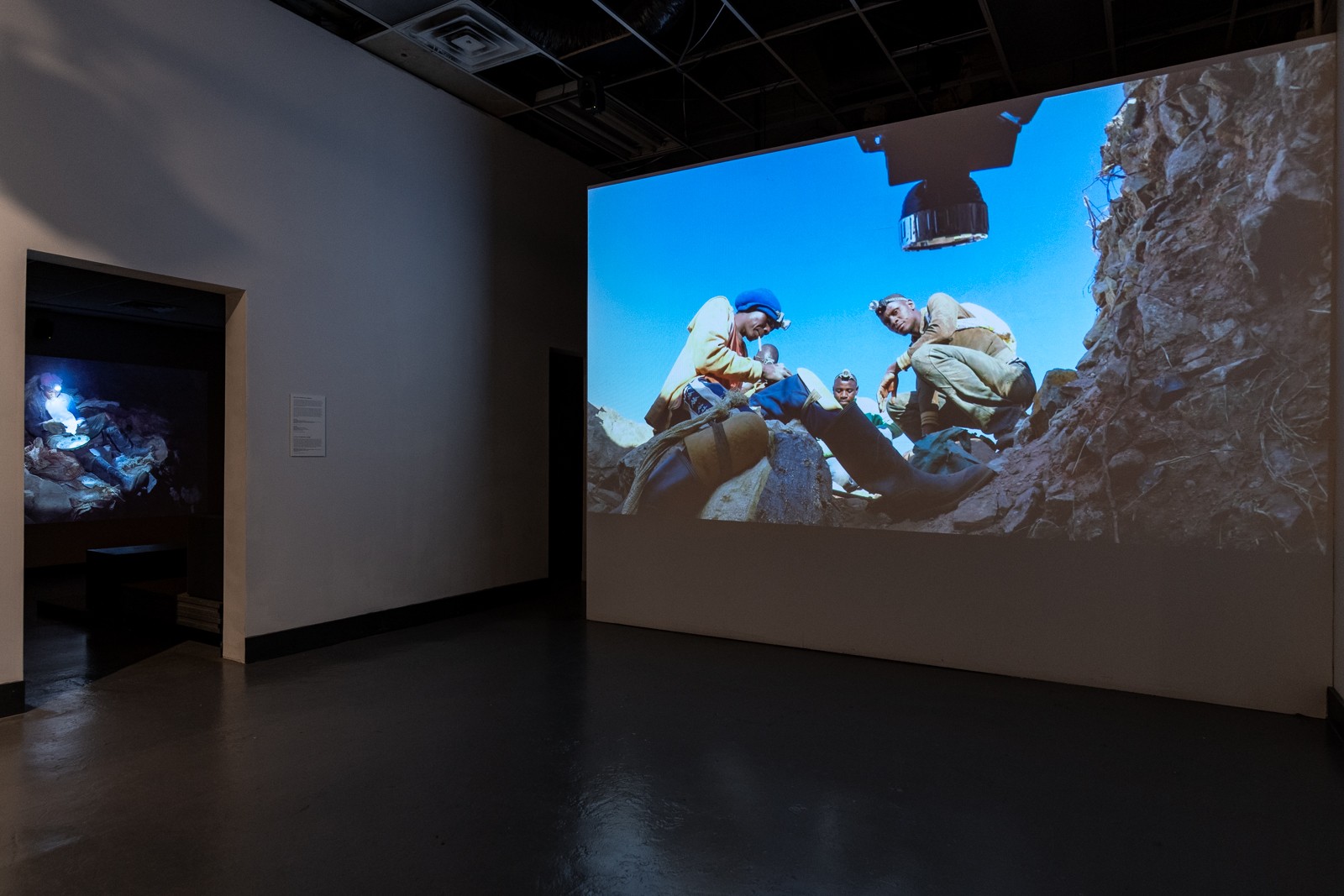 ---
Elizabeth Povinelli and the Karrabing Collective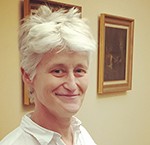 Working with the Karrabing Film Collective, which she helped cofound circa 2010, Elizabeth A. Povinelli has contributed to several genre-defying films. Povinelli has produced and exhibited multiple graphic and film works as a mode of aesthetically probing the conditions of late liberal power. These include, "The Origins of Bigfoot," featured on vdrome, https://www.vdrome.org/elizabeth-povinelli, the graphic memoir, The Inheritance, which received a prestigious starred review on Kirkus, https://www.kirkusreviews.com/book-reviews/elizabeth-povinelli/the-inheritance-povinelli/, and the film The Inheritance: An Essay on the Accumulations of the Present.
Karrabing Collective works have been exhibited at MOMA PS1, the Tate, London, and have received numerous prizes, including  Visible Prize 2015,  Cinema Nova Award Best Short Fiction Film, Melbourne International Film Festiva, 2015, and the Erwin Rado Award for Best Australian Short Film, MIFF, Day in the Life, 2020. Medium Earth, a digital exhibition is hosted by the Art Gallery, of New South Wales.
---
Partha Chatterjee, Playwright of History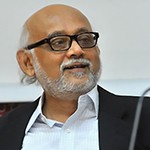 Partha Chatterjee is renowned in his native Calcutta not only for his scholarly work and his contributions to Subaltern Studies, but as a playwright and theater maker. Both his scholarly work and his dramatic practice share a concern with history, he says. 
Working with the Calcutta Group Theatre and Kushilav, Partha Chatterjee has written Ramnidhi (on music in early colonial Calcutta), Kacher Putul (an adaptation of Tennessee Williams' The Glass Menagerie), and Swapnalabdha (based on A Midsummer Night's Dream). He has also participated in over a dozen productions as an actor and music composer, including Brecht's The Trial of St. Joan, Piscator's War and Peace, and Alexei Arbuzov's Once Upon a Time, all adapted in Bengali.
Read the interview with Partha Chatterjee by Sudipto Chatterjee in The Journal of the International Institute. And see the story about hie wide-randing oeuvre and career in The Wire.
---
John Pemberton and the Arts of Listening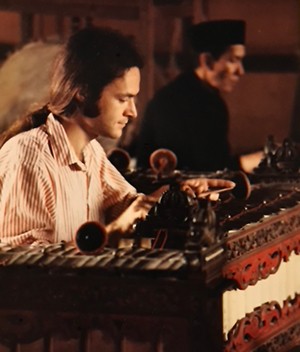 John Pemberton's lifelong apprenticeship in the sound arts includes his early career as a student and accomplished practitioner of Javanese gamelan. In the circle of John Cage, he worked on and off for a number of years with Alvin Lucier, and has thought about sound as well not only in its relation to music, but in its broader connections with socio-political forces—issues taken up in On the Subject of "Java." These days, Pemberton offers courses at both the undergraduate and graduate level that serve as conceptual and practical venues where students use recording technologies to explore the arts and techniques of listening.