Image Carousel with 12 slides
A carousel is a rotating set of images. Use the previous and next buttons to change the displayed slide
Slide 1: Shooting Tripoli Cancelled at Ellinikon Airport, Athens. © Naeem Mohaiemen

Slide 2: 'Love in the NY Underground,' © John Pemberton

Slide 3: Still from "The Mermaids, Or Aiden In Wonderland" (2018). © Karrabing Film Collective

Slide 4: Rusty Rheingold beer cans

Slide 5: 'Crossing the Road' © Benjamin Liberatore

Slide 6: Machu Picchu © Terence D'Altroy

Slide 7: Tholpava koothu shadow puppet, back stage, © Suyash Dwivedi

Slide 8: 'Elvis is in the House' © John Pemberton

Slide 9: 'The Cut' © John Pemberton

Slide 10: Still from 'We are Zama Zama' @ Rosalind C. Morris

Slide 11: 'Mount Sinai-St.Catherine' @ Hadeel Assali

Slide 12: Block Cave Mandible @ Hannah Chazin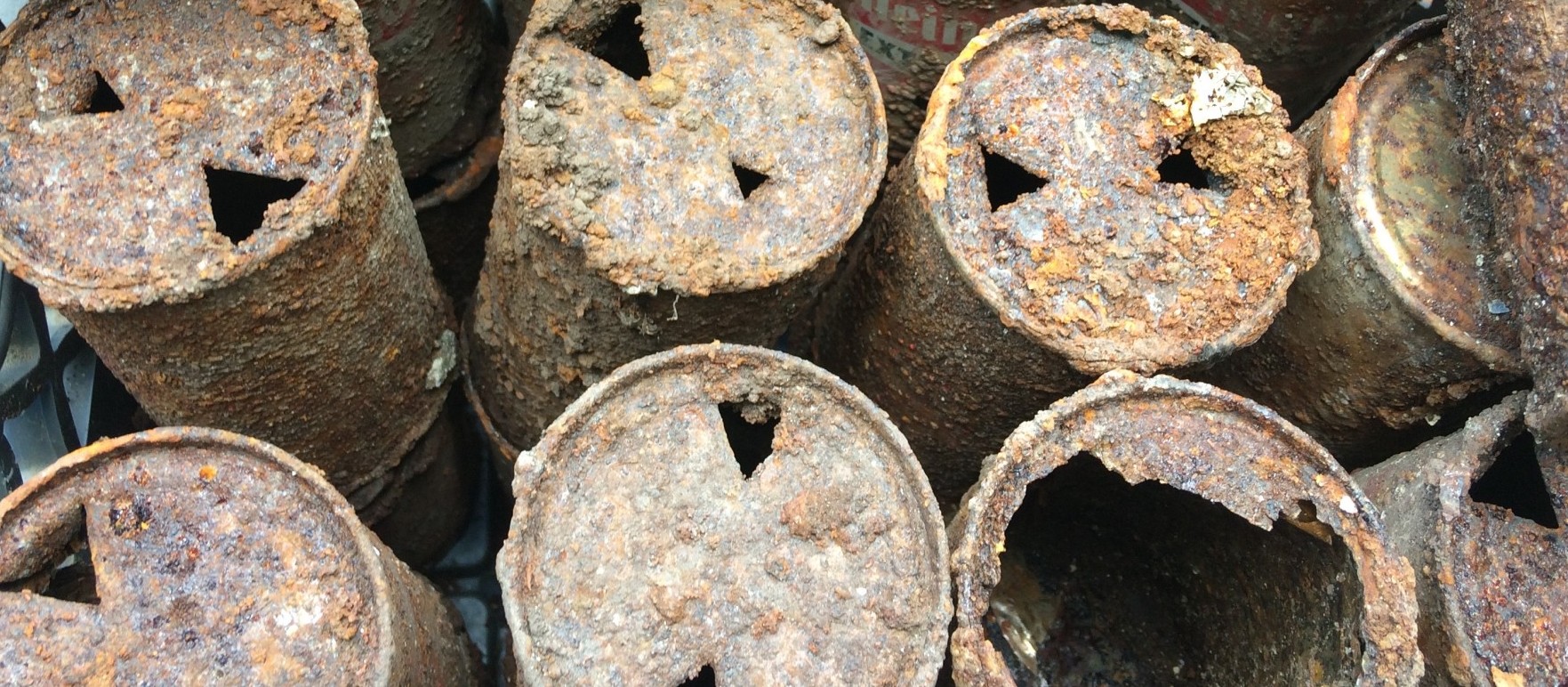 Previous
Next
WELCOME
The Department of Anthropology, established by Franz Boas in 1902, is the oldest in the United States and remains a center of disciplinary innovation and theoretical leadership. The department's faculty members are actively engaged in research and writing about issues of both pressing contemporary relevance and historical significance. Our scholars work in regions and language traditions around the globe and in the United States, as do our students. We operate doctoral degree programs in both sociocultural anthropology and archaeology, and host two distinct MA programs, one in sociocultural anthropology and the other in museum anthropology. In addition, we offer rigorous undergraduate training toward both the major and the concentration, and welcome students from other disciplines into our classes. More.
---
STATEMENT OF ETHICS ON RESEARCH AND STEWARDSHIP OF CULTURAL MATERIALS
The Department of Anthropology at Columbia University is committed to the ethical pursuit of knowledge, and the responsible stewardship of that which is entrusted to us in the course of our research, including diverse materials of cultural value and significance.
We are also heirs to a lengthy history of anthropological research; as such we are committed to the ethical stewardship of objects and collections that were generated or acquired by our predecessors. To that end, we are engaged in an ongoing process of identifying and inventorying materials on site, consulting with relevant authorities to determine provenance, and working to ensure the well-being and, where appropriate, repatriation of objects and materials of cultural value and significance to the communities whence they originated. Further information.
"Scala" Art house Cinema | Apothekenstr. 17 | 21335 Lüneburg
7:30 PM - 9:30 PM
Event time is displayed in your time zone.
May 09, 2023
Congratulations to Naor Ben-Yehoyada, who has been recognized this year with the 2023 Columbia University Faculty Mentoring Award. The Arts and Sciences Graduate Council (ASGC) instituted this award in 2004 to commemorate excellence in the mentoring of PhD and MA students. This award is a student initiative; selections were made entirely by graduate student representatives from GSAS and affiliated schools based on student nomination letters spanning across all disciplines.
April 20, 2023
Congratulations to David Scott, who has recently been named a Guggenheim Fellow for 2023-2024. In addition, his new book, 'The Paradox of Freedom: A Biographical Dialogue,' cowritten with Orlando Patterson and published by Polity Press, has just arrived.The Paradox of Freedom is an exploration of the life and work of Orlando Patterson, probing the relationship between the circumstances of his life from their beginnings in rural Jamaica to the present and the complex development of his intellectual work.
OUR RESEARCH AND TEACHING INTERESTS
The research interests of our faculty and students cover a broad range of theoretical and empirical questions, and our scholarly and personal engagements traverse an equally wide range of geopolitical and territorial domains. Broadly speaking, these interests can be grouped under the thematic headings indicated by the icons below. On the pages linked to the icons, you will find: a brief description of the issues and the Department's historical relationship to them; a list of faculty members whose research and writing addresses these themes; a list of courses covering related questions and problems; and select publications on these subjects by our faculty members.   
HOT OFF THE PRESS: NEW AND RECENT FACULTY PUBLICATIONS