WHERE ARE THEY NOW? WHAT HAVE THEY DONE?
This page is still under construction. In the future, this page will host interviews with Alumni, conversations about how to transform a dissertation into a book, accounts and reports on the work of our former students. It will also include information on the placements of our Masters students. So check back regularly for updates. In the meantime, you'll find here a directory of alumni of our doctoral program, including positions as of May 2021. Also below is a marvelous library of books that have emerged from the dissertations of our PhD students since 2000. Take a look, and then read the books! 
NEWS AND STORIES FROM BEYOND
Xenia Cherkaev (CU Anthropology, 2015) and Elena Tipikina have published 'The Möbius Band's Mysterious Capers. A One-sided Chronicle of Leningrad, Moscow, St. Petersburg' 
Not all books resemble dissertations. This marvelously inventive text by Anthropology alumna, Xenia Cherkaev and Elena Tipikina is a two-sided book about one-sided surfaces. It has two beginnings and no end – and it's bilingual, in English and Russian, comprised of two parallel texts, neither of which is a translation of the other.

Opened one way, this book is a non-serious manual about how to shake the foundations of reason by cutting up single-sided surfaces (from möbius bands and flexagons to multi-möbius banded figures). Turned over, flipped 180 degrees and opened the other way, it's a book about how single-sided surfaces appear in the work of four Russian artists: Vladimir Sterligov, Viacheslav Koleichuk, Ivan Govorkov and Elena Gubanova. These two sides are tied together with a möbius-like narrative twist that matches content to form: about how we're grateful to the parents who once managed to startle us into seeing that reality is less stable than it first appears.
A joint publication of Borey-Art, St. Petersburg and the Museum of Organic Culture, Kolomna. 208 pages, 90 illustrations. 2021.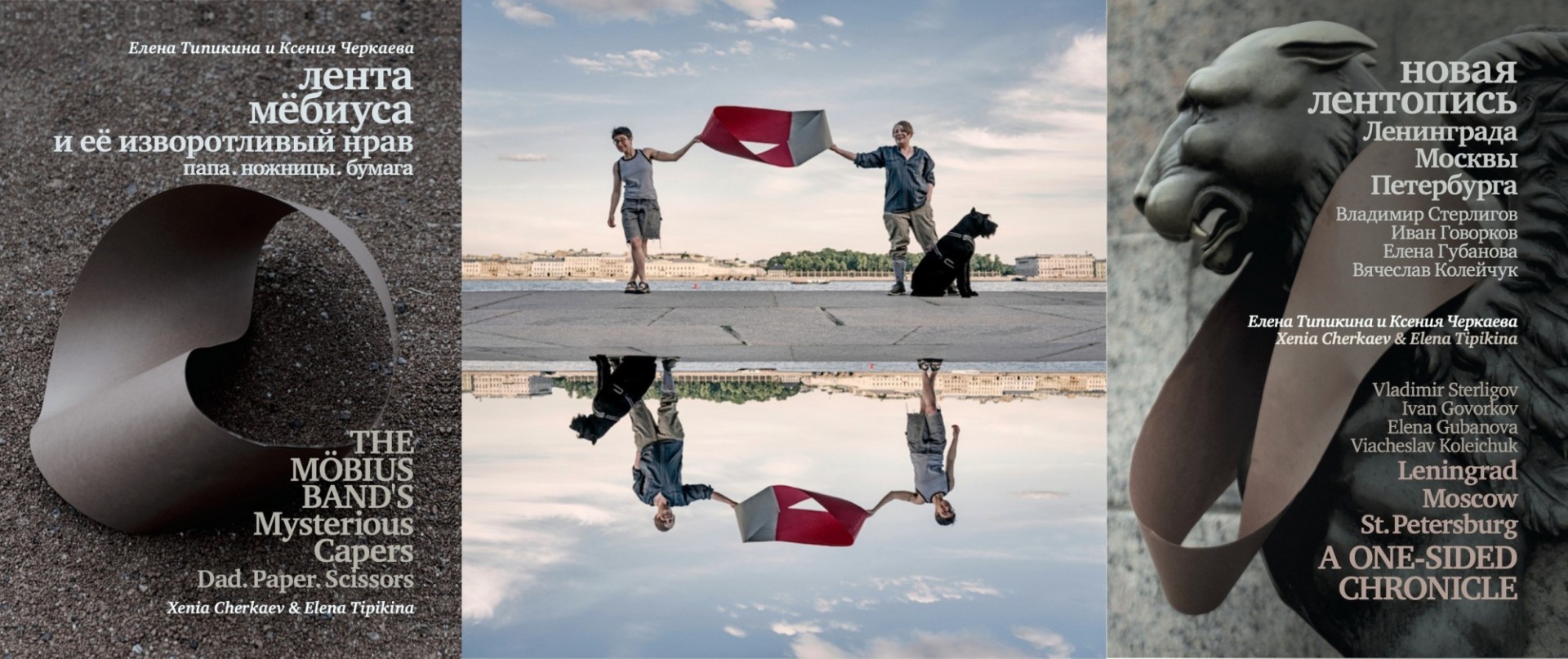 FROM DISSERTATIONS TO BOOKS
Sometimes, the journey from dissertation to book is a relatively direct one. At other times, it is circuitous, born of additional field or archival research or produced in the aftermath of long and transformative reflection. Nor is the genre determined in advance. From scholarly monographs to verse narratives, our doctoral students have crafted works that transpose the lessons learned in the writing of anthropological dissertations into books of great diversity and reach. Below is the growing bookshelf of our graduates' first books.