The Department of Anthropology at Columbia University mourns the passing of Andrew 'Pete' Vayda, graduate of Columbia College and the doctoral program, and pioneer of environmental anthropology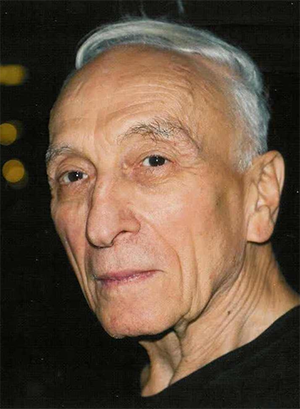 Professor Andrew "Pete" Vayda passed away on January 15, 2022. He was 90 years old. Having immigrated to New York with his mother from Hungary in 1939, he attended Columbia College and earned his B.A. in 1952. He subsequently earned his Ph.D. from Columbia University in 1956. He served as a professor in the Department of Anthropology at Columbia from 1960 to 1972, when he left to found the department of Human Ecology at Rutgers University where he was a Distinguished Professor in both Anthropology and Ecology. His long career has also featured historical, philosophical and interdisciplinary research. From his Rutgers retirement in 2002 until his death, Dr. Vayda was an independent scholar based in New York City, an Adjunct Professor at several universities, and a Senior Research Associate of the Center for International Forestry Research (CIFOR) in Indonesia.
Dr. Vayda conducted research in New Zealand, New Guinea, the Cook Islands and Indonesia. He undertook his first ethnographic field research in the 1960s and continued to do fieldwork regularly until his last field trip to Indonesia in 2017. While he initially began his career focused on warfare, he quickly became interested in questions of causality and the environment. His work asks why certain ecologically-connected events occur and why people do certain things with regard to the environment. His contributions to the field are many, but significantly they include the thinking that resulted in the development of the subfield of anthropology now known as Environmental Anthropology.
Throughout his career, Dr. Vayda focused on creating, and then fostering, a methodological approach that was explanation-oriented – answering why-questions about concrete changes or events of interest. He is known also for his criticisms of the work of others for what he viewed as failures of causal reasoning and explanation and for generalizing or theorizing in the absence ofsupporting evidence. He fostered a scholarly ethic that advocated for changing one's mind, and was famous for recanting his previous arguments, often to the consternation of people using his work.
Dr. Vayda was also, even after he moved to Rutgers, deeply connected to the university community at Columbia. He co-founded the Ecology and Culture University Seminar in 1964 and continued to attend its meetings until 2020. He participated in seminars and discussions in a wide range of departments and maintained close friendships with colleagues in ecology, anthropology, philosophy, and at Teachers College. Finally, he dominated the Dodge Hall squash court, regularly outplaying colleagues, graduate students, and the occasional undergraduate, well into his 80s.