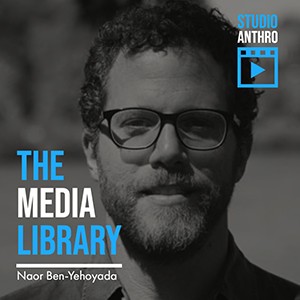 MEDITERRANEAN, CRIMINALIZATION, ASSOCIATION, RELATEDNESS
The Mediterranean Incarnate: Region Formation between Tunisia and Sicily since WWII • The Mediterranean Redux: Ethnography, Theory, Politics • 'Follow me and I will make you fishers of men:' The moral and the political scales of migration in the Central Mediterranean • Transnational Political Cosmology: a Central-Mediterranean Example • Heritage Washed Ashore: Underwater Archaeology and Regionalist Imaginaries in the Central Mediterranean • Mediterranean Modernity?
You can also learn more about Naor Ben-Yehoyada at his Academia.edu site. You can also find him on Research Gate.
LECTURES, READINGS AND CONVERSATIONS - VIDEO
PODCASTS, RECORDINGS, OTHER MEDIA AND LINKS
NAOR BEN-YEHOYADA'S BOOKSHELF